80A/125A/150A/200A/250A CCS2 Plug Introduction
Saichuan CCS2 Plug(Combined Charging System plug), suitable for DC fast charging of electric vehicles, can quickly charge Plug-in Hybrid Electric Vehicles (PHEV) and Electric Vehicles(EV) .
With direct current (DC) through the CCS2 Socket, for installation in electric vehicle charging stations ( EVSE).
CCS Type 2 supporting AC & DC Charging standards of Europe/ Australia and increasingly global standards.
200A / 250A multi-current specification optional.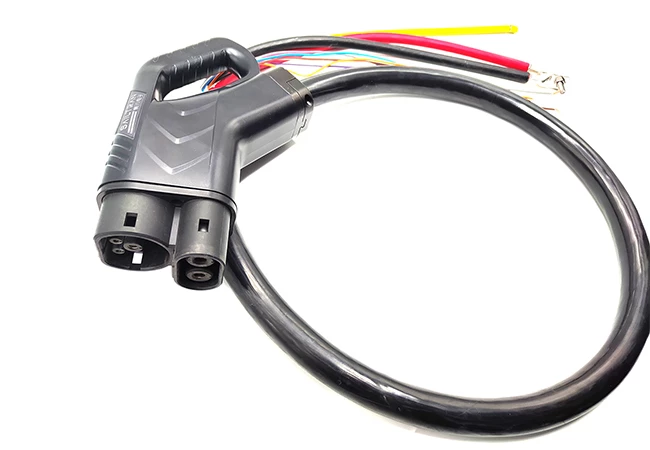 80A/125A/150A/200A/250A CCS2 Plug Features
Comply with the relevant standards and requirements of IEC62196-3, and develop and produce based on IATF 16949 automotive standards and ISO 9001 standards.

Adopting the third-generation design concept, the appearance is beautiful. The handheld design conforms to the principles of ergonomics and feels comfortable in the hand.

Charging cables for every application, from garages to charging areas, in custom lengths. The cable is made of XLPO material and TPU sheath, which improves the bending life and wear resistance of the cable. The better material on the market at present, complies with the EU standard.

The protection level of the product reaches IP55 (working state). Even in harsh environments, the product can isolate water and enhance safe use.

Customer company logo can be attached if required. Provide OEM/ODM services, which is beneficial for customers to expand the market.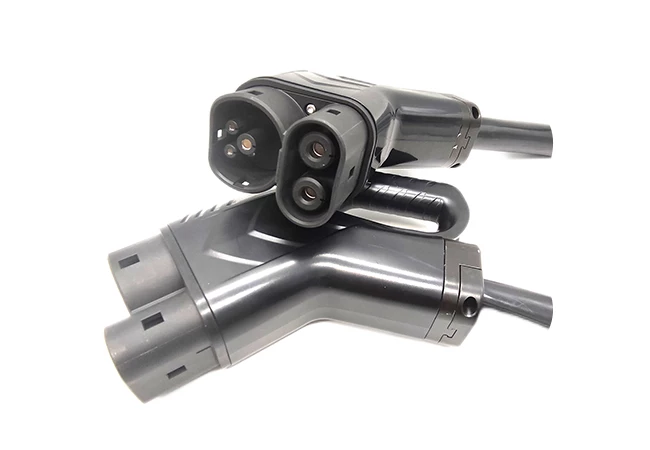 Notice:
1. The CCS2 plug conforms to the standard IEC62196.3-2022, and must be matched with a CCS2 socket conforming to the IEC62196 standard.
2. After charging, ensure that the CCS2 plug is placed in a suitable charging gun empty seat, that is, according to the requirements of the IEC61851-1 standard, an empty seat that can provide the minimum protection level of IP24 during the entire time period between charging.