Introduction
Mobile AC charging cable with Vehicle Connector and Infrastructure plug for charging electric vehicles (EV) with alternating current (AC), via type 2 Vehicle Inlets, compatible with type 2 Infrastructure Socket Outlets at charging stations for E-Mobility (EVSE).
IEC62196-2 type2 to type2 ev charging cable connectors
3.6kw, 7.2kw ,11kw, 22kw with 5m black white cable, or customized, meet IEC 62196-2 standard

Higher safety level, support outdoor using

Authoritatively certificated from CE, CCC, ROHS and so on

1-year warranty for after-sale service

Customized service on LOGO, length, color and inner box

Features
High compatibility
It can charge all EVs manufactured in Europe and USA, correctly and effectively.

Easy to install
Products are sent to you with associated installation tools. You are able to install the charger indoor or outdoor. Firmly locking the charger on the installation backplane can prevent theft.

Small size
This product is small and exquisite, and thus it is very easy to transport, store and install.

Containing the intelligent chip
It can automatically repair minor charging problems while charging. When a fault occurs, the lights will blink in different ways to indicate different problems.

LED Display
shows charging status via screen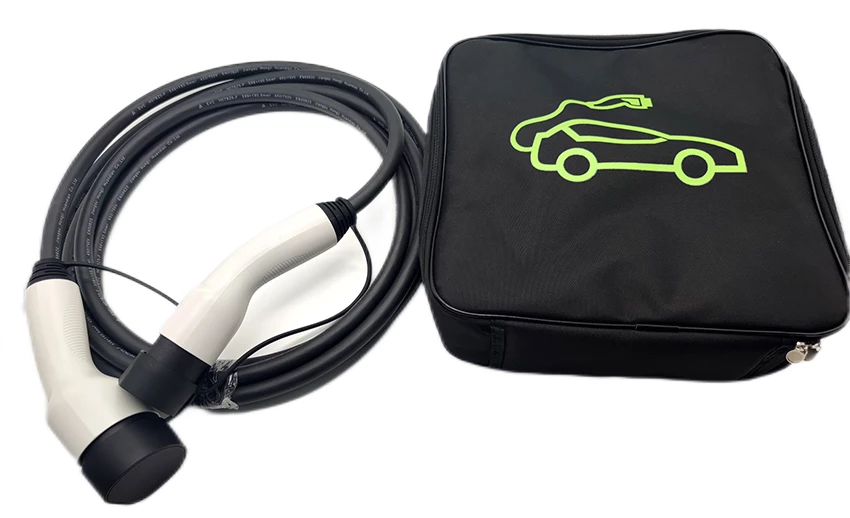 Charging Cable Safety
The cable should be kept out of puddles but can be kept outside.
Please remember to use the rubber cover to keep moisture from the connector when not in use. The vehicle will not Moisture is the most common issue experienced and will charge if it senses moisture lead to corrosion of the pins which are not covered by our warranty.