What is CCS2 charging socket?
2023-03-21 10:20:53

Author:Saichuan Electronics
European standard CCS2 charging socket is a type of socket commonly used for charging electric vehicles. It adopts the European standard design to provide users with an efficient and safe charging experience.
The design of the CCS2 charging socket has the following characteristics: First, it adopts a design with 5 pins, which can support up to 350kW DC fast charging, which greatly improves the charging efficiency. Secondly, the socket adopts a waterproof and dustproof design, which is suitable for use in various environments and ensures the safety of users. In addition, the socket also has a hot-swappable function, which is very convenient to use.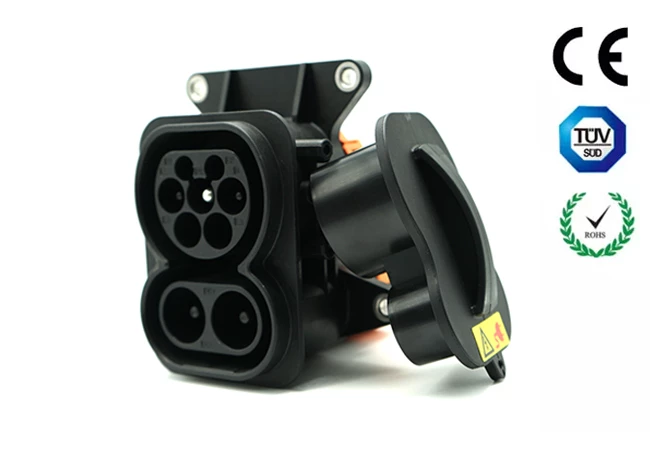 In addition to the above features, the CCS2 charging socket also has good compatibility. It is compatible with various types of electric vehicle charging ports, and does not require users to purchase additional charging equipment, which is more convenient and quicker.
In short, the CCS2 European standard charging socket is an efficient, safe and convenient charging method, which is suitable for various types of electric vehicles. Its popularity will further promote the development of the electric vehicle industry and contribute to environmentally friendly travel.
SCZ series European standard DC&AC charging sockets are installed on electric vehicles. By cooperating with CCS2 charging cable, the DC charging function is realized. The products meet IEC 62196.3-2022 and RoHS requirements.
Sailtran SCZ series CCS2 DC&AC charging socket, rated voltage 1000V, AC 32A three-phase, suitable for cable 16mm²/25mm²/35mm²/50mm²/70mm²/95mm².